Ingredients
Product code: 1626 XL duck confit cannelloni and foie gras
Pedro Ximénez sauce :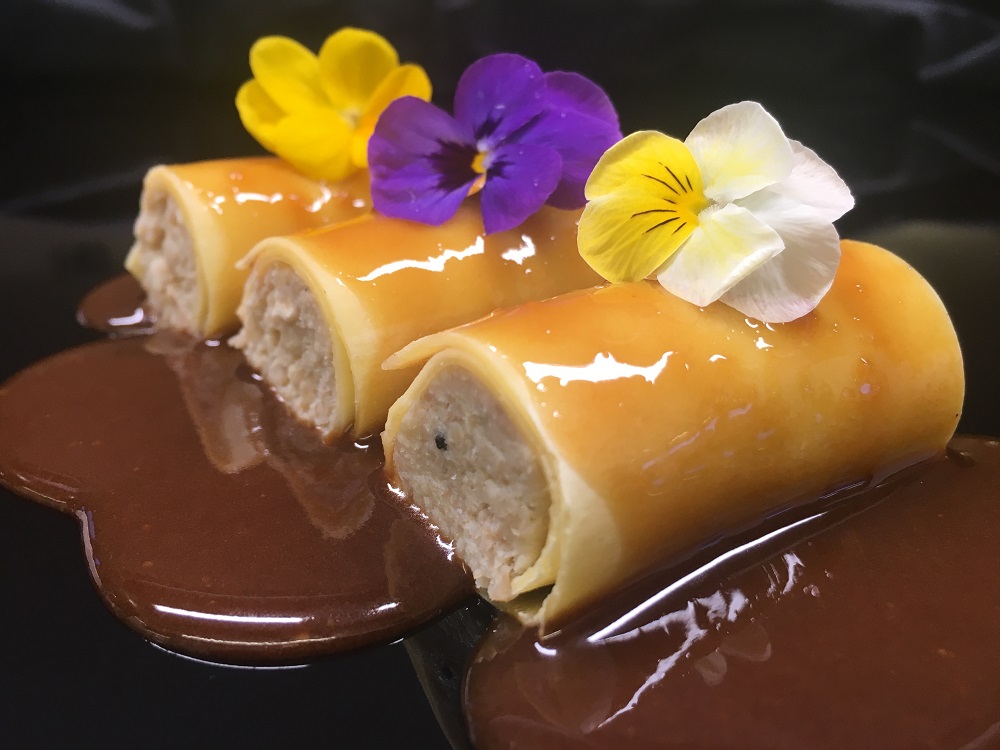 100 cl of px
300 cl brown stock
Salt
Cornmeal or dark roux
Instructions
In a saucepan, reduce the Pedro Ximénez. Once it has been 2/3 reduced, add the brown stock. Bring to a boil. Season with salt and thicken as desired with the cornmeal or dark roux.